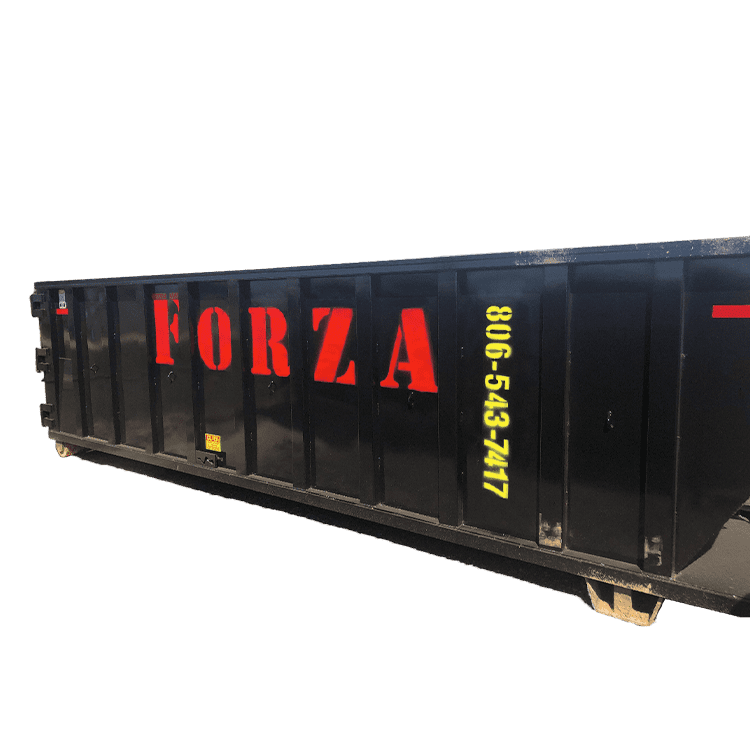 ROLL-OFF DUMPSTER RENTALS FROM FORZA SITE SERVICES
Maintain Site Cleanliness Effortlessly with Reliable Dumpster Rentals
Uncover an effective and reliable approach to efficiently managing the unexpected volume of waste produced at your event or worksite through the comprehensive offerings of Forza Site Services. Our steadfast and dependable dumpster rental services are meticulously designed to accommodate a diverse array of industries, including but not limited to the oilfield, construction, septic, agriculture, and special events sectors. Whether your needs arise from a bustling construction site or an expansive event venue, our tailored solutions ensure seamless waste management, catering precisely to the unique demands of each industry we serve. Trust Forza Site Services to not just address waste disposal but to deliver tailored, industry-specific solutions that streamline operations and enhance the cleanliness and efficiency of your site or event space.
By opting for Forza Site Services for your trash disposal needs, you benefit from:
– Access to a 30-yard roll-off dumpster
– Hassle-free delivery and pickup services
– Prompt replacement within 24 to 48 hours (with potential for same-day replacement)
– Exclusive contractor rates
After the event concludes or the project wraps up, rely on Forza Site Services to supply the essential equipment for a spotless site. Our extensive experience ensures timely provision of the necessary resources exactly when you require them."
In addition to roll off dumpster services, we supply portable restrooms and hand-washing stations, as well as cooling trailers and other amenities. Call us to discuss your needs with a member of our team or start your Reservation Here. 
Why Opt for Forza Site Services for Your Waste Disposal Needs?
Selecting a reliable dumpster rental service extends beyond just securing a dumpster. It's about entrusting your junk removal requirements to a company that prioritizes timely delivery, respects your property, and values your satisfaction. At Forza Site Services, this commitment is our cornerstone.
Our dedication to customers and community propels us to continuously strive for excellence as the premier dumpster rental service in the region. Understanding the pivotal role of your dumpster in project success, we diligently work to ensure a seamless experience without any hassles or interruptions.
We emphasize accessibility by offering multiple avenues to connect with our team. Your convenience matters, and we're committed to being available whenever you need us, ensuring your project progresses smoothly without unnecessary setbacks.
Give us a call today or send us a message if you have any questions at all regarding the dumpster rental process. Our professional team is here to make the process as seamless and simple as possible for you.
Reliable waste management dumpster rentals and 5-star customer service are the cornerstones of our company and we can't wait to help your simplify your waste removal.

Tricia Beasley
We needed a roll off after a house fire. Forza was the best choice both for size and price. They were prompt delivering and removing.

Morgan Dziedzic
Fast response with what I needed and great communication. I recommend them for all your dumpster and portapotty needs.

Zach Austin
They where quick to get to my job for trash pickup. And also they where good with getting with me about where to drop-off the dumpsters on my project. So great I would use again.